WATERLOO RESERVE
At the intersection of Stages 2, 3 and 4, Waterloo Reserve offers an abundance of space to relax, stroll, run and play, amongst grassed areas, native planting, and the gentle flow of Waterloo Creek.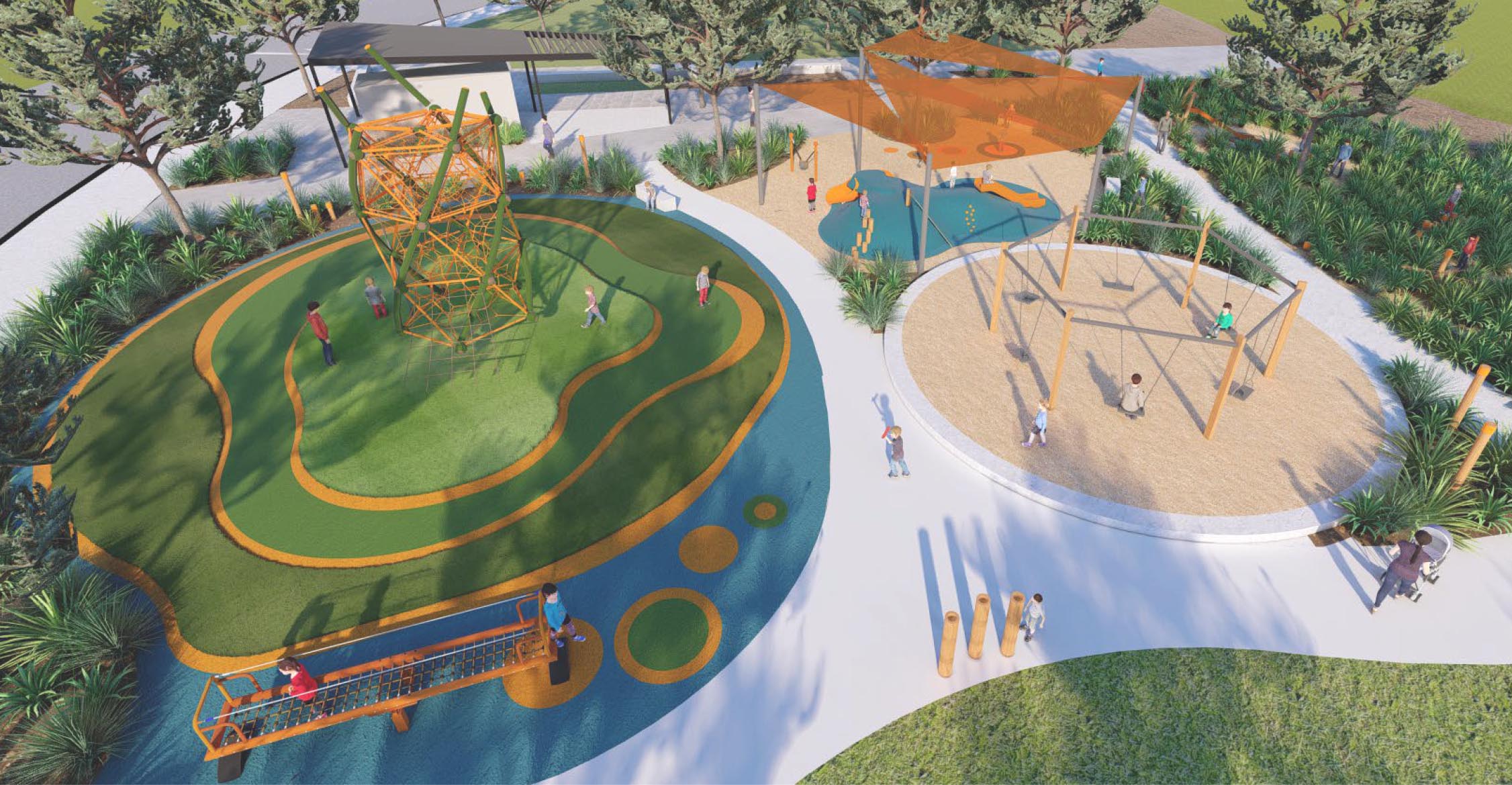 Artist Impression shows proposed playgrounds, seating and toilet facilities.
The circular reserve creates a natural hub at the centre of three stages, bordred by Milldale's first Neighbourhood Centre, and just a short walk from Milldale Primary School.
The reserve incorporates a wide variety of proposed facilities: (click image for more detail)
Playgrounds and pump track
Basketball half court with youth spill out area
Sheltered seating and social spaces
Open flexible grassed areas
Sculptured grassed mounds
Boardwalk crossing
Toilet facilities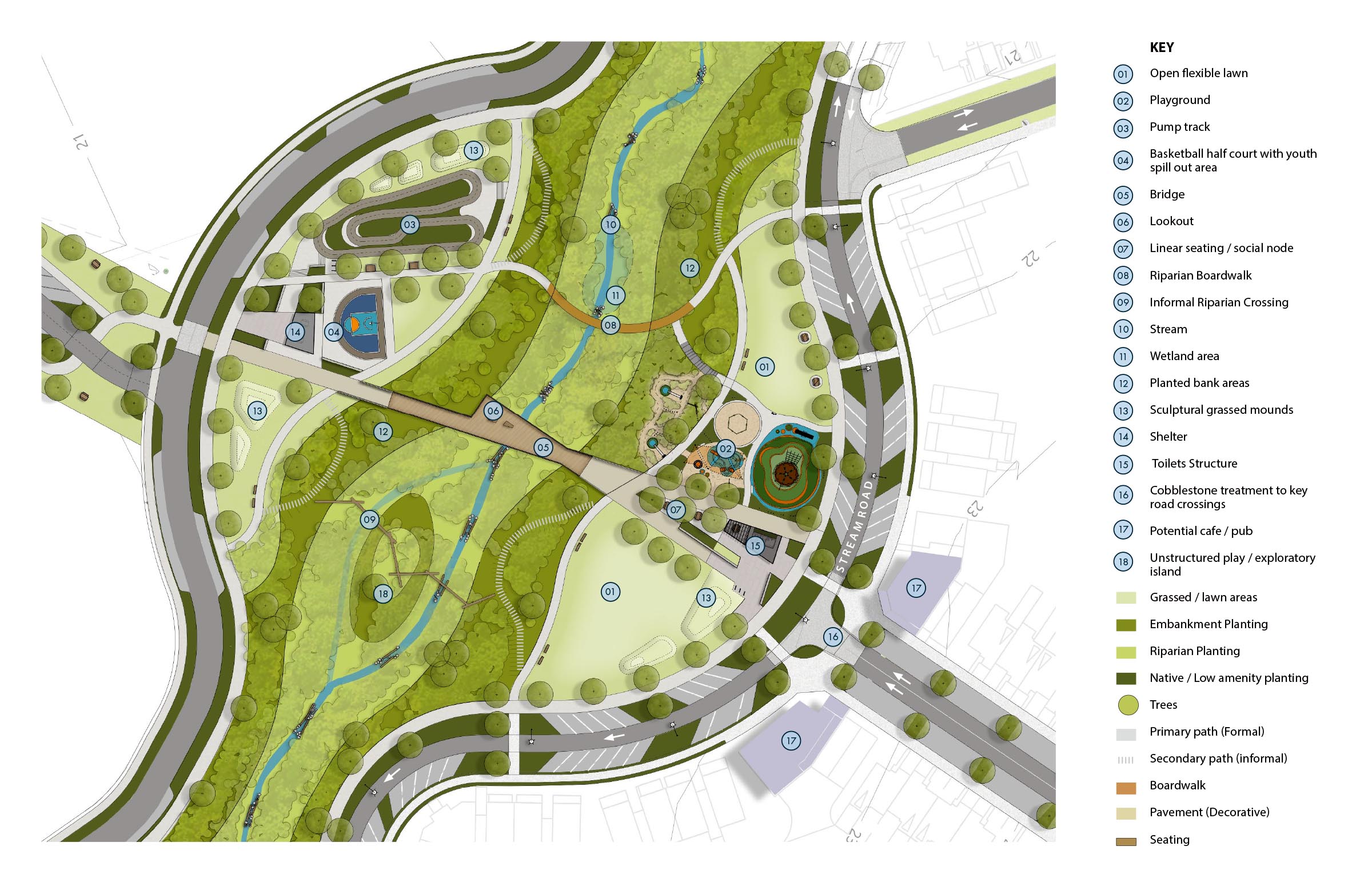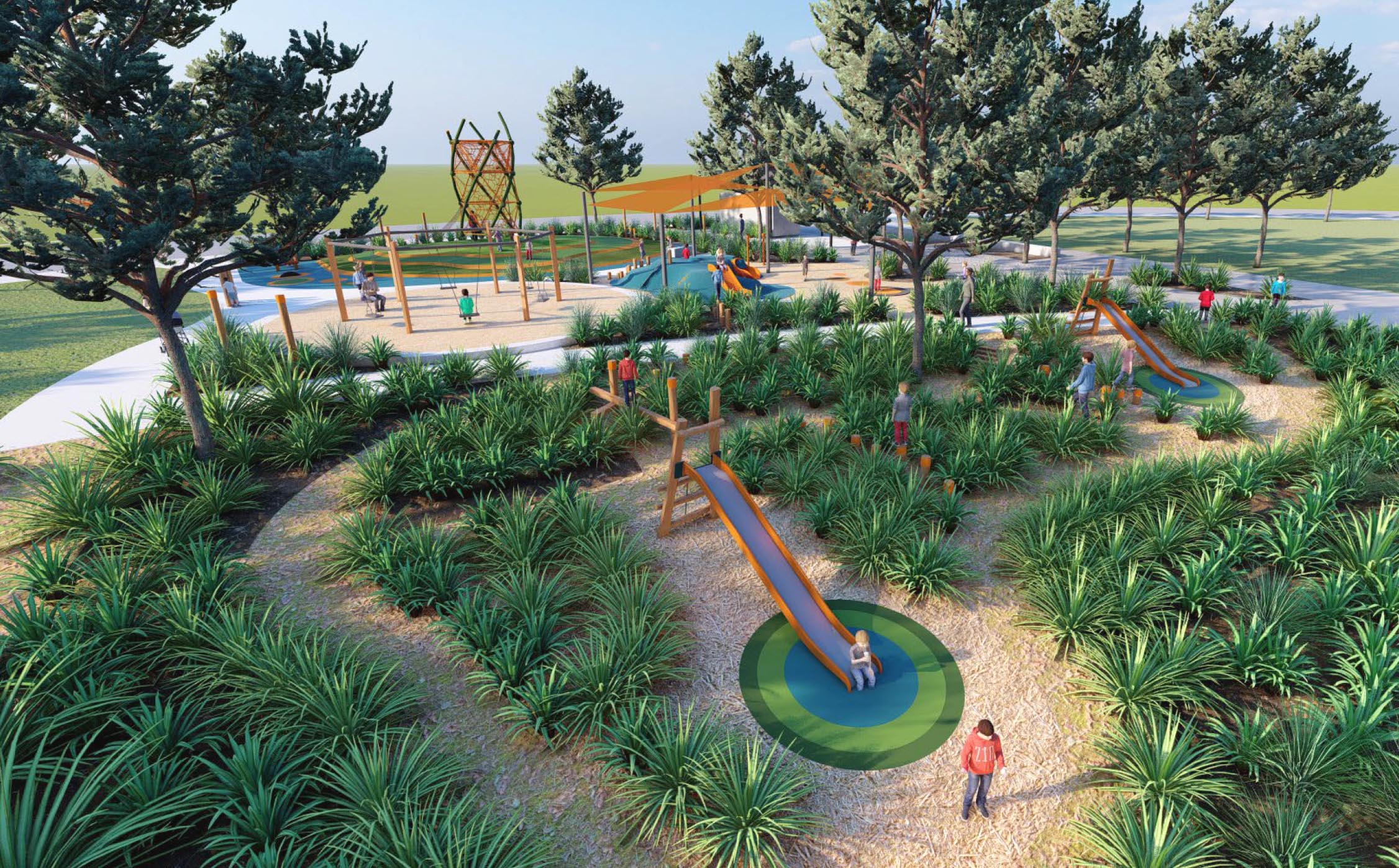 Artist Impression shows proposed playgrounds and planting.