CROWN INFRASTRUCTURE PARTNERS
To help create efficiencies and speed up the delivery of services and sections in Milldale, Crown Infrastructure Partners have sourced finance that enables major services such as roading and waste water to be completed right away, as indicated on this masterplan.
Instead of increased section values, costs are recovered by Council after settlement through the rates invoice over 30 years, or can be prepaid in full, allowing property owners to benefit from long term infrastructure immediately.


NEED TO KNOW MORE?
---
Visit the dedicated CIP webpage here to view detailed information and download the forms required when purchasing property within Milldale, either as the initial purchaser or when buying an existing home. Please pass this information on to your Solicitor.
Download the factsheet here to learn about how it works and what it covers.
For questions about payments or forms please get in touch with the dedicated team at CIP here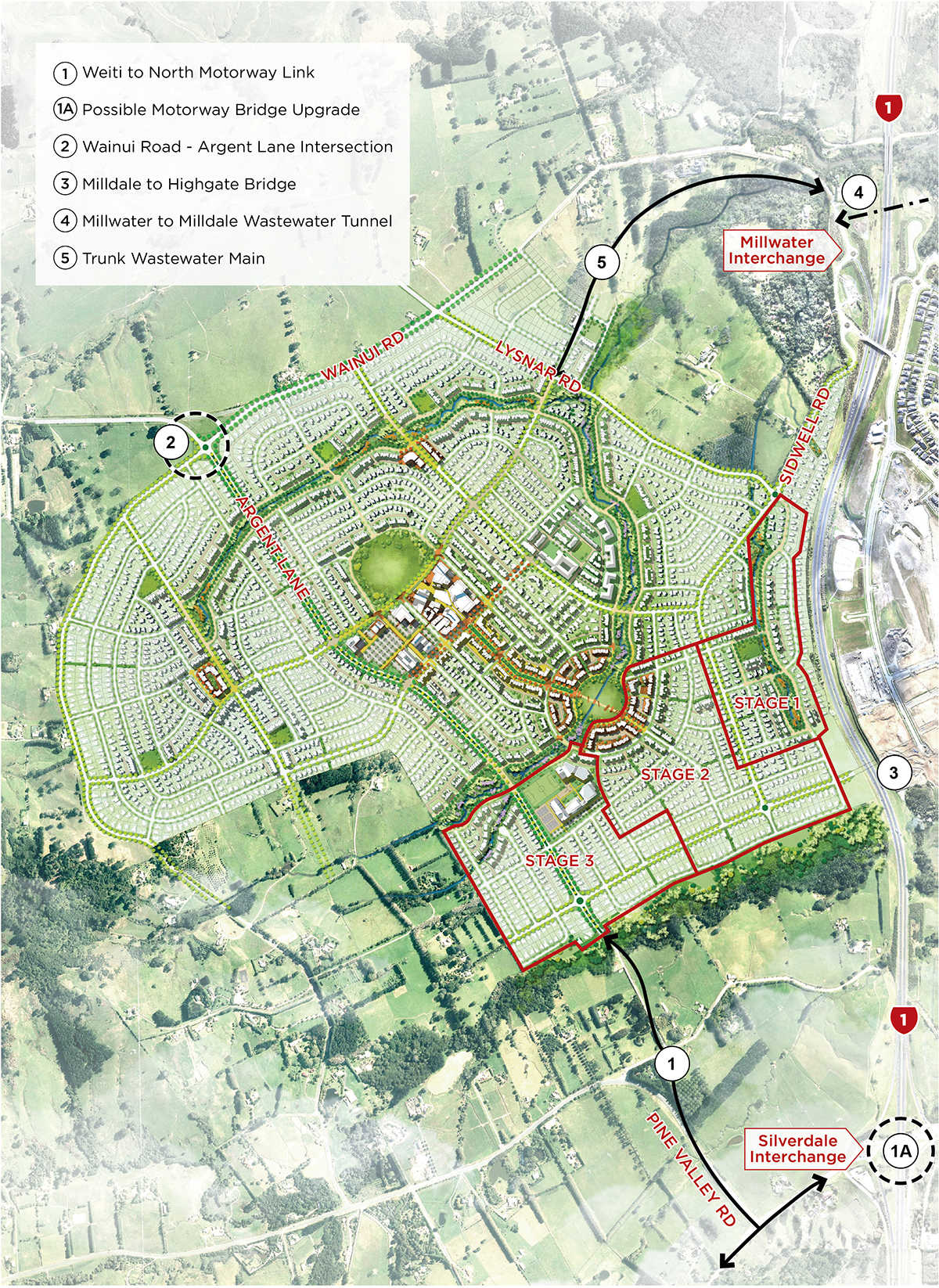 The services shown indicate proposed infrastructure upgrades announced 13 November 2018.