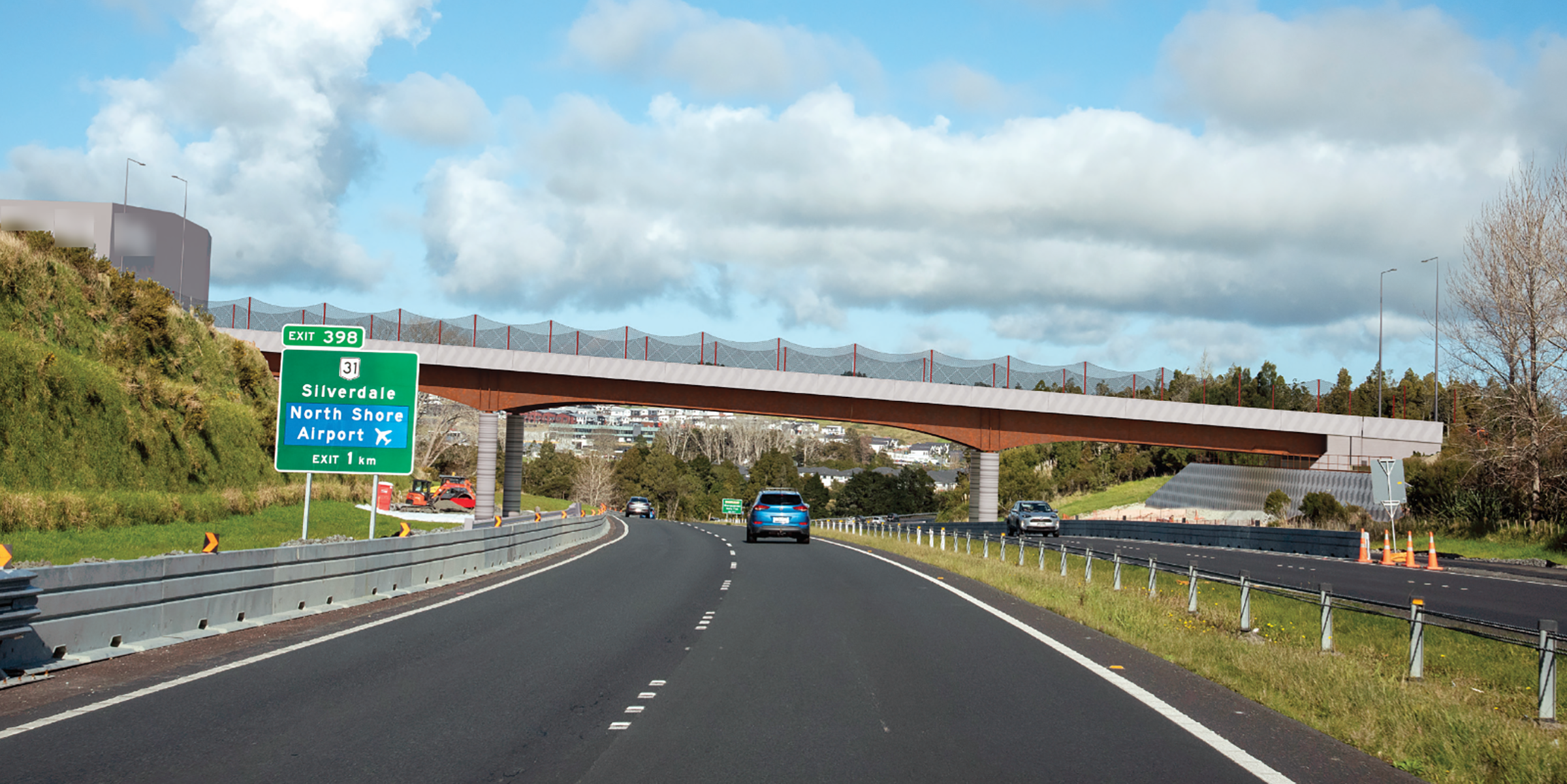 Artist Impression shows the 94m steel and concrete composite bridge structure.
Milldale's State Highway 1 crossing on track for completion in 2024
Commonly referred to as the Highgate Bridge, this valuable peice of infrastructure links John Fair Drive in Milldale to the Highgate Business Park and on to Silverdale and Millwater.
Work on the foundations began in mid 2023. Piling each side of State Highway 1 got underway in September and was completed ahead of schedule in October. Construction of the bridge is expected to be completed by the end of 2024.