LATEST NEWS
Steel girders make up Milldale's State Highway 1 crossing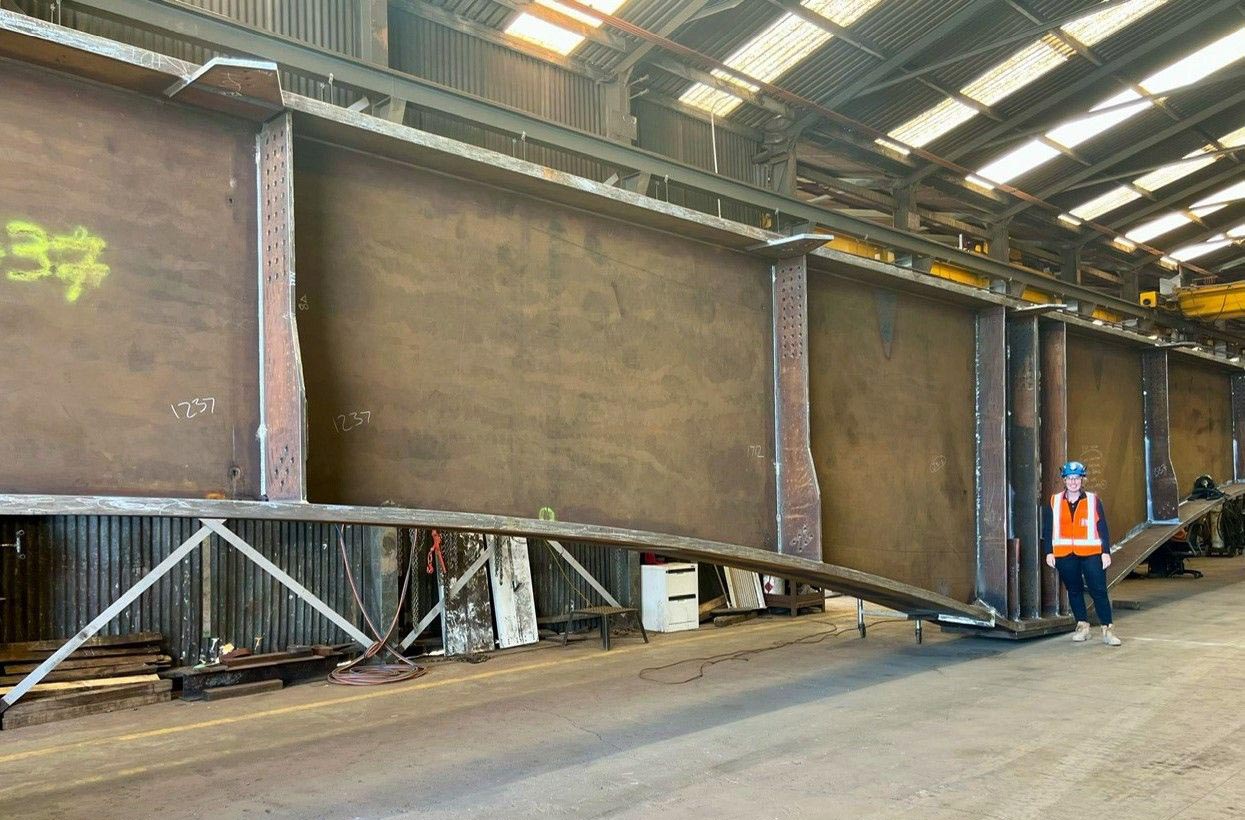 Construction continues to progress at the Milldale State Highway 1 Crossing, connecting Milldale with Millwater and Silverdale.
Construction Manager Olivia Pervan has completed the inspection on this 22m long section of pier girder, currently being fabricated by Eastbridge Limited. This section is up to 3.2m tall, weighs about 30 tonne, and is one of ten girders that will be bolted together to form the bridge. With no columns in the middle of the motorway lanes the steel girders will eventually create a 94m steel and concrete composite bridge structure.
Watch this space for more updates on this exciting progress.