LATEST NEWS
Milldale Welcomes its First Residents
Thursday, November 07, 2019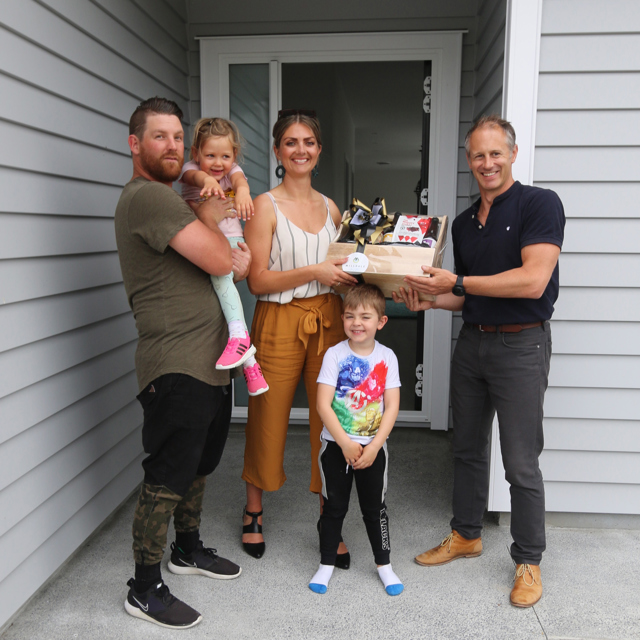 It gives us great pleasure to welcome our very first residents to Milldale - the Magan family, who have made the transition from Wellington to Auckland for work and lifestyle opportunities.
Congratulations on your purchase and creating this milestone for your family. We are really stoked to see your excitement about becoming cornerstone members of the Milldale community and encouraging a supportive community spirit as the number of new residents grow.
And a special thanks to Hunter Residential for getting this home over the line in time for the new owners to move in this weekend. It's fantastic to think this wonderful home has been completed just 7 months after the first section was sold in Milldale.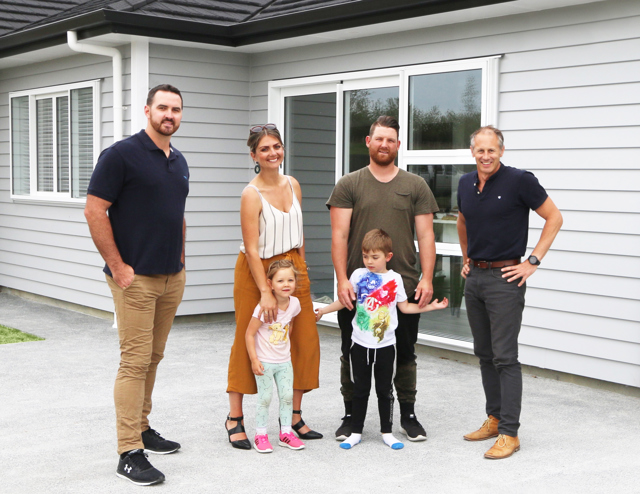 Mathew (Hunter Residential), Christina & Kane with Adriana & Jackson, plus Sean (Milldale)